WEBSITE DESIGN SERVICES:
Mobile and SEO Friendly
We will help you get a new website online that maximizes conversions and developed to rank well in all major search engines. We are a web design agency with over 20 years of success. Our prices start $600 for a custom designed website where others won't entertain anything under $3,000. Contact us about our web design services and get your free quote today!
Designed to increase odds of website visitor conversions.
Every website comes with a video tutorial to help you edit your website easily.
All websites come with amazing drag-and-drop editors to do more with less.
Website design services that drive clients to your door
It takes more than just creating a website to bring the right customers to you. Our website design services will do more than create an amazing design.
What you will receive with our website design services:
Custom design
Responsive (Mobile-Friendly) Website
Search Engine Optimization (SEO) integrated throughout
Google search engine tools
Page Builder
Content Management System (CMS)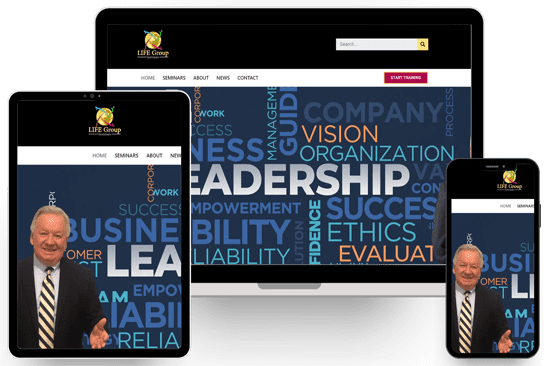 Why use Veteran website design services?
There are so many reasons clients use us over and over again:
20 years of experience
customers first
Veteran Web Design started in 2003 and has been loving every minute of helping our clients get online. This includes training and great conversation between ourselves and our clients. I actually built my first website while stationed in Iraq for our families to see photos of us while deployed.
Veteran owned
and operated
The owner served over 20 years in the U.S. Army and knows how to commit to hard work and see every project through to completion. We are an experienced web design company and provide non-tech talk services to our clients so their websites can thrive. We live by standards similar to the military and efficiency is key.
You will talk directly
with your project manager
As your web design services company, we will provide you with a personal touch. Your project manager will walk you through the entire process to get your website online quickly. We learn all about your business, goals, and customer base, and deliver a website that gets new customers.
Five star
customer experience
We are a small business and provide a five-star experience to our customers. We keep things simple and have no desire to be so large that our customer experience drops. Maintaining satisfied customers is our top priority.
Our website design services start at a low $600 for a 7-page website. You won't find a better company that creates websites with quality exceeding companies that charge over $3,000 for their services. High-quality at affordable prices.
Beat your competition
quickly
Your competition probably has a head start on you if they've been in business for a while. We share knowledge on how to market your website and increase targeted traffic as you build up your online reputation.
Features of our web design services
We ensure all web design services meet the needs of your company. We will develop a website that meets your business goals and provides a professional appearance to your customers.
Here are some of the great features we offer for all of our website design services: